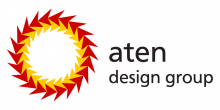 We design, build and support websites for organizations doing good work all around the world.
Aten Design Group is a web strategy, design, and development company based in Denver, Colorado, with an office in Rochester, New York. We're passionate about delivering meaningful user experiences, creating beautiful designs, and solving complex technical problems.
After more than 13 years of creating expansive websites, we're still committed to keeping people at the center of everything we do. Building solid, energetic relationships with our clients is a fundamental part of our approach. We develop effective partnerships by genuinely sharing in our clients' vision, inspiring their trust, and working with them as a team to realize goals.
While designing, we ask what best serves the user — not just the stakeholder, and not the designer. We champion user experience in each stage of design and development, and address project requirements with a consistent focus on promoting meaningful interaction.
In the office, we're committed to a strong team dynamic that recognizes the invaluable contribution each person brings to the process. We foster a genuine appreciation for every individual's unique skills, and invest time in developing together as a team — whether that's code reviews, design critiques, conferences, Ping Pong, or ripping it sick on the slopes.